I started thinking why Kurt and my brother Edson died so young.Of course, I don't have the answer.My brother was the kindest human being ever existed on this planet. Kurt Cobain was the greatest poet in the world.
I can give 10 reasons to God to not call the good ones so soon, but it makes all sense.HE wants the good souls next to Him.I missed my brother. Today has been 5 years and I couldn't let the day pass by without saying a prayer to my brother...I love you a lot and I always will."
love you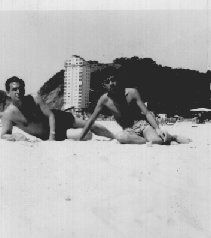 Do you love me?"Nirvana"